Course details
【5 Night Snacks】 If you get lost, Collie! "5 Tangible" items that omit staple food 【3300 yen】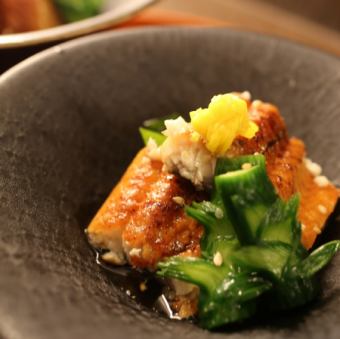 Available days for reservation

Monday - Sunday - Public holidays - Holidays
We prepared a small course of the evening that does not have rice in response to the customer's voice that you are lost as to what you can ask.
Course menu
【Small Course of the Night】 Collected if you get lost! 5 items for "Tomorrow" to omit staple food 【3300 yen】
~ Details ~
※To customers
The course menu of our shop is supposed to be a full order made system.
We will ask you about your favorite cuisine and seasoning, or things we do not like or allergies, and customize it.
If it is a birthday party, a farewell party, a welcome party, please do not hesitate to taste of the guest guest.
I will correspond as much as possible.
Please spend your time in a precious time with those who are important at our shop.
◎ The following is an example of a 3300 yen course for a certain day.
Foremost
Sowing of spring cabbage and new burdock
■ Bowls
Deep fried potatoes
Otori
Bonito bonito
Charcoal grilling ■
Splinter fish
Main dish
Hidaka pork charcoal grilled · Fuki miso added
2018/10/16 update