Course details
※ Pre-order only ※ 【Night course dish】 All 8 ~ 9 items 【4000 yen (tax excluded)】 From 2 people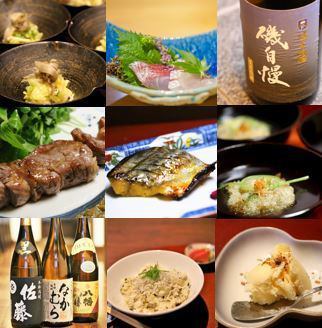 Available days for reservation

Monday - Sunday - Public holidays - Holidays
We will offer you after consulting your budget, ingredients we are not good with, and allergens.Also, please consult if there are foods you want to specially eat.
Course menu
【Night course dish】 All 8 ~ 9 items, contents will be determined after consultation 【4000 yen (tax excluded)】 From 4 people
~ Details ~
※To customers
The course menu of our shop is made to be a full order made system.
We will inquire about your favorite cuisine and seasoning, or things you do not like or allergies and will customize.
If it is a birthday party, a farewell party, a welcome party, please do not hesitate to taste of the guest guest.
I will correspond as much as possible.
Please spend your time in a precious time with those who are important at our shop.
◎ The following is an example of a 4000 yen course for a certain day.
Foremost
Dipping of new burdocks, Komatsuna and Kyoto
■ Bowls
A bowl of clear-cut tofu
■ Build
AOLIICA · Akodai
Charcoal grilling ■
Splinter fish
■ Main dish
Koshu local chicken sauce
■ Meals
Tarako and flower horseradish medicated rice
■ Soup
Miso soup of homemade miso
■ Additives
Ingredients
Sweet taste
Ice of sake cake
※ The content may vary according to purchase of the day.
※ Please consult us if you want to eat special ingredients such as crab and matsutake.
2019/03/20 update